I have figured out how to save my modified file with the suffix I want, but only if I have checked the box to ask for output folder when run.
I don't want to have the app launch from my droplet and ask me where to save the image - I want the new image saved to the same location as the original. If I choose "Write back to original images" it greys out the option for adding the file extension and automatically checks the overwrite the original image checkbox.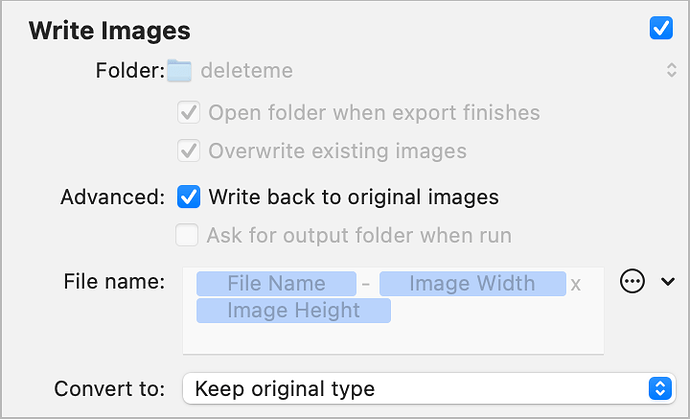 Is there a way to save to the same folder but add the suffix to the file name so I don't overwrite the original (and don't have the app launch and bother me and have to close it afterward)?